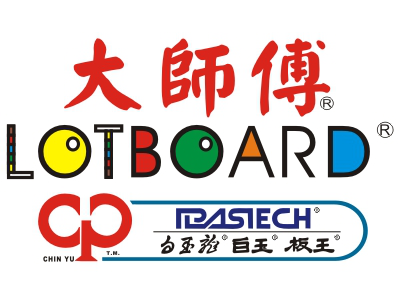 LOTUS PRECISION, INC.

As a specialized maker in plastic cutting board, we do hope offer our customers with the highest quality, utmost service, and the most reasonable and competitive price. It has always been our great pleasure to cooperate with our customer to work for the same target, to create the new opportunity, and to aim at mutual benefit to penetrate the market. Then moving forward to the ultimate leadership position. We offer series of sizes and shapes for customers' selection. OEM&ODM are very welcome.
Our company has been established since 1971.With 35 years experience, we have developed a professional know-how for fully automated production procedure. Our major products are kitchen cutting boards, chopping boards, house-hold cutting boards, multi-layer cutting board, professional cutting/chopping boards, food processing industry heavy duty plates and semi-finished engineering plastics and machined part and so on. Every piece of our cutting board has their advantages with non-toxic, hygienic, easy-to clean and functions. You can have more up-to-date collections from our designs. Our major product lines are as follows:

House-hold cutting boards:
With more than 200 collections from traditional to functional are available under your request. And some fashionable collections are available in the near future.

Professional cutting/chopping boards and food processing industry heavy duty plates:
For the requests of those customers such as hotel, restaurant, chef, amateur cooker and food-processing plants with qualified standards. Tailor-made sizes are available.

Semi-finished engineering plastics and machined parts:
With different plastic materials and formulas, available as full size plates, blocks or machined parts and accessories for food processing, packing, sugar refinery and paper-mill and so on. These boards are really environmental friendly, and they are also acid-proof, alkali-proof, and extremely durable.

We are very welcome you contact with us by phone or e-mail.
服務內容: Industry Plastic Board,Multi-layer Cutting Board,PP.PE.ABS.Board,Kitchenware/domestic cutting board,chopping board,cutting board,plastic sheet,rubber cutting board
服務配送方式:宅配, 親取
付款交易方式:現金, ATM轉帳, 貨到付款
主要服務地區:台灣北部, 台灣中部, 台灣南部, 台灣東部, 港澳, 大陸, 東南亞, 日韓, 北美, 中南美, 歐洲, 紐澳, 非洲, 其他, 全國地區